BIC brain just got bigger
We have recently added more competences and qualifications to BIC Electric's portfolio: 16 of BIC's qualified electricians took part in an intense 12-day full-time high voltage (HV) course held at Skive College, located in Denmark's hub for high voltage and wind power industry. Afterwards they took an exam which confirmed that they are capable of safely handling HV installations in the areas of transformer testing and maintenance, specialized power distribution cables and switchgear, all rated as high as 72kV.
Among the HV group were BIC's technicians who work on site, but also a Key Account Engineer – Aleksander and Customer Relations Support – Ben.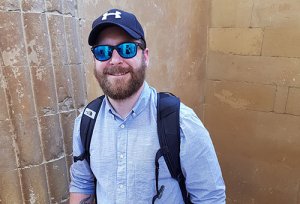 For the company, the entry into the HV area was a natural progression and extension of skills we first gained in the oil & gas industry and which we later utilized in the wind power business. We now have a deep, company-wide understanding of the technicalities of electrical power distribution, a better insight into customer's needs and we are more accurate at predicting the time-cost of assignments.
For myself, a former British soldier with mechanical and electrical engineering education, the course was a chance to build on and extend my knowledge and an opportunity to observe, get to know and, frankly speaking, get impressed by my technical colleagues' dedication and professionalism, especially from the young guys.
We now feel ready and eager to take on new challenges.